MY NAME WAS RICKY


LIFE AS I KNOW IT
This is a first for me. Sitting here at the pool at The Venetian Hotel in Las Vegas writing a blog post.

Sophia and I were finally able to get away to celebrate our 30 years together. We chose one of our favourite destinations to celebrate the occasion. We're pretty fortunate. This is our fifth visit in the last six years. If it's not obvious, we love Vegas. There is always so much to do here. We're not huge gamblers ... although Sophia has had some good luck at the slots. Me ... not so much. We take in some of the sites, see some shows, eat way too much food and have a few beverages. This year we went to one of my favourite spots, the Hoover Dam. That thing is awesome. I can never get over how the dam was built in such a short period of time and in the period ie. post Great Depression, that it was built. It truly is a wonderful marvel. This year we finally did the dam tour. Kinda funny to write that. It is even more spectacular on the inside than the out. If you're ever in Vegas you gotta see the Hoover Dam.


Last night we took in the Mat Franco magic show at the Linq Hotel. He was awesome. Mat won America's Got Talent a few years ago. I think it was season 9. Man was he ever fantastic. We've seen Cris Angel, Penn and Teller and David Copperfield during previous visits. They were all great ... with Cris Angel being my favourite. But Mat Franco absolutely blew my doors off. No giant illusions like making an elephant disappear or sawing someone in half. Mostly cards and "simple" props. But his slight of hand with cards, balls, bottles of wine ... you name it, is a site to be seen. I highly recommend his show. It is must see for sure. He is hugely entertaining, humorous and definitely gets his audience involved in every aspect of his show. And you don't have to sell the farm to see him. The theatre is relatively small and there isn't a bad seat in the house and the tickets are modestly priced. Even by Vegas standards.

Speaking of of buying tickets. If you're ever travelling to Vegas wait to purchase any show tickets until you get there. And once you are there buy your tickets at a Tix4Tonight outlet. They have several locations along The Strip and Old Downtown on Fremont. They sell tickets for same day performances at heavily discounted prices. We're seeing Mat Franco, Terry Fator and going up the Eiffel Tower for a little under $250. That's about $55 per ticket per show which we think is a fantastic bargain.

Well we gotta get ready to see Terry Fator and have a beverage or two. Ciao.
Powered by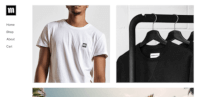 Create your own unique website with customizable templates.