MY NAME WAS RICKY


LIFE AS I KNOW IT
It seems to me that the Raptors have trouble playing 4 full quarters of basketball. They always seem to have one pitiful quarter. After the third quarter in Game 6, I thought that was their pitiful quarter ... and they had hung in there. I was wrong. Little did I know what would happen in the fourth. That was pitiful. I wasn't ready to write them off, but I certainly had some doubts going into Game 7 as to whether the Raptors would be able to bounce back and bring "IT" in a Game 7. The Raptors had never won a Game 7 in their history. Not that they've had many. But this Game 7 could be a defining moment for this franchise.

And, defining it was. I was ecstatic to see how they started the game. They came out flying. Getting inside the paint and posted an early lead. They had a good quarter. I turned to my son, "1 down, 3 to go". The second quarter the Pacers started chipping away but the Raptors showed their resolve and held the lead going into half time. "2 down, 2 to go" I said.

I thought the third quarter would decide the game. Were the Raptors going to come out flat as they seemingly often do? Or, where they going to come out like they started the game? I was thrilled to see it was the latter. They hung tough, played good D and held the lead going into the fourth. "3 down, 1 to go". They had played three full quarters of basketball. Not always pretty, but they were getting the job done. "Three full quarters" I thought. They haven't had a bad quarter yet. They've pretty much lead the whole game. Will the fourth be their doom?

They got out to a 14 point lead with something like seven and a half minutes left in the game. My son said "I'm still uneasy about this". To which I replied, "I'd feel better if they were leading by 20". Little did I know. The next 5 minutes were, to say the least, nerve racking. With about two and a half minutes left to play the Pacers had drawn to within 3 points. Yikes! Was this going to be the end? Was this going to be their doom?

Not! It wasn't pretty. A Lowry diving layup. Clutch free throws by DeRozan. Somehow the Raptors scratched and clawed back just enough to extend the lead and win the game by 5 points. They scored just 11 points in the fourth and somehow, some way, won the game. Whew! "4 down, 0 to go"!

After the game, Coach Casey referred to the Raptors offensive performance in the fourth quarter as "Doo Doo". That was being kind. But he also gave huge credit to the Raptor fans. Especially for helping to keep the team in the game in the fourth. He said that if that game were in Indiana, that home court advantage would not have been there and that they probably would have lost. Raptors fans are the best. If you've ever been to a game at the ACC you know what I mean. Add to that, the fans outside in "Jurassic Park", well, what can you say. The best! Thanks fans!

Congratulations Toronto Raptors! Enjoy the moment. And a moment it is. You got the Heat tomorrow.

Let's Go Raptors!
Powered by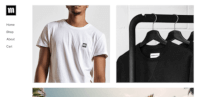 Create your own unique website with customizable templates.