MY NAME WAS RICKY


LIFE AS I KNOW IT
​Well, It's been over a week that the final edpisode of Season 6 of The Walking Dead aired. My son is a huge fan of the show as well as the comics and he got me interested in The Walking Dead a few seasons ago. I've been watching ever since. I find the show compelling, suspenseful and I especially find myself hugely invested in the main characters. We couldn't wait for the final episode as we were both anticipating the long arrival of Negan.

---

But, I have to say that I was disappointed with this episode. Not so much with how it ended. But with how long it took to get us there. I expected some kind of cliffhanger to end the show. And while I think they let the fans down by not revealing who got whacked by Negan. I really think they let the fans down by taking an hour to get there. Driving around in the RV for like forever while Negan's Saviors blocked off every exit was quite frankly ... boring.

I understand plot and character development and all that. But I also tune in for some action and I regretted investing an hour and a half to finally get some. Even with Negan going on and on and on while he decided who it was that he was going to kill took far too long in my opinion. And the side story with Morgan going after Carol and Carol's revelation about not wanting to kill anymore is just not compelling for me either. Except for the fact that it looks like they are headed for the Kingdom. That could lead to some very interesting ramifications.

But having said all that, I can't wait nonetheless for Season 7 to start and see how Rick and the gang react to their recent capture while hopefully forging alliances with the Hilltop and the Kingdom to bring Negan and his Saviors down. It's gonna be awesome!!!

​Oh, and for the record, I think it was either Aaron or Eugene that met the bitter end of Lucille. Negan made a reference to Carl not squirming away or he'd take his other eye while he was whacking his bat. So I think it was someone near Carl and I believe Aaron and Eugene were on either side of him. Lot's of hypotheses out there though. Guess we'll have to wait for Season 7 to see!
Powered by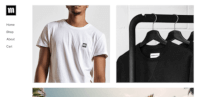 Create your own unique website with customizable templates.