MY NAME WAS RICKY


LIFE AS I KNOW IT
I'm not ashamed to admit that I'm an Apple fan. I love their products and I really love my 2007 desktop iMac. It was the first of the aluminum line that Apple started way back then. I can just sit there and stare at it. Guess I'm weired that way.

Having said that, Apple is not known for it's great documentation. They deliver new features in each software update but don't come right out and tell you how to use or access those features.

Take the last OS X update, 10.11.4. It allows you to password protect your notes but, unless you search for it, they don't tell you how. I've had a few friends and work associates ask me how you do this. So I'm here to show you how you can now password protect your notes in the Notes app of OS X. You must have at least OS X version 10.11.4 in order to password protect Notes.

Open the Notes app.
Select a Note
From the Menu, select "Notes" then select "Set Password"
Enter your password
Verify the password by re-entering hit
You can then enter an optional hint to remind you of the password
Select "Set Password"
That's it.

Next time you open that Note you will be prompted for the password. Enter your password and the Note will open.

Their are a few caveats though that you should be aware of:

If you forgot your password, Apple can't help you regain access to your locked notes.
You can reset your password, but this won't give you access to your old notes. It will, however, let you password protect any notes that you create from that point forward with the new password. This could lead to you having multiple notes with different passwords.
If you have multiple passwords, you can't tell which password you should use when you look at your notes in the Notes list. When you open a note locked by your old password but enter your current password, you'll see an alert that you entered the wrong password with a hint for your old one. If you then enter the correct old password, you get the option to update that note's password to your current one.
When you reset your Notes password, it doesn't delete or change the password of your notes that are already locked. If you have a note that uses an old password, you can update it to the new password when you enter the old password, remove the old password, then apply your new password to the note.
​

You can read Apple's complete support document on dealing with notes by clicking

here

.

​​
Powered by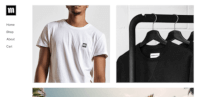 Create your own unique website with customizable templates.