MY NAME WAS RICKY


LIFE AS I KNOW IT
My daughter had been bugging me for quite some time to watch Game of Thrones. Not quite sure why I never got around to it ... but I'm really happy that I finally did!

I had 5 seasons to get through. I started a couple of months ago and went through periods of binge watching to work my way through all the episodes. But last weekend I finally reached the end of season 5. I'm not afraid to admit it ... but I cried ... even though I knew how it was going to end. I won't say more than that. Don't want to be a spoiler.

Needless to say I love the show! Peter Dinklage is superb. Can't say enough about his performance. Of course, it helps that he gets all the great one liners. He should be up for an Emmy (maybe he is) every year as far as I'm concerned. Lena Headey and Kit Harington are superb as well.

However, some of the timelines appear to be a bit off like when Stanis and his army seemed to sail to the north in record time to save the "crows" from the "wildlings". And, there is a lot going on in the show so I find it's hard for me to keep track of everything that is going on and who the hell is related to who. Perhaps a sign that I'm getting old I guess. But overall, it's a great show!

​Needless to say I won't be putting off watching future episodes when season 6 starts on April 24th.


Powered by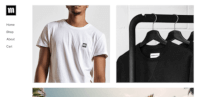 Create your own unique website with customizable templates.