MY NAME WAS RICKY


LIFE AS I KNOW IT
Well, he wouldn't have been my first pick, but since Joey Bosa was picked by San Diego just before Dallas I think Ezekiel Elliott was the next best pick available for Dallas. Given their recent problems with their defensive line, I thought Joey Bosa would have been Dallas' best pick. But he was gone. Elliott will be a great addition to the Dallas backfield with Darren McFadden and the recently acquired Alfred Morris. However, I wouldn't be surprised to see either of those 2 traded to acquire an experienced quarterback.

I still don't think that Dallas will get the quarterback they need to back up Tony Romo through the draft. I think they're going have to get an experienced guy through a trade or through free agency. Having said that, I think they still need to draft a quarterback for the long term plan. Too bad Paxton Lynch got scooped by Denver. He would have been a sweet pick.

Now with the third pick in the second round it will be interesting to see what Dallas does. D-Line, help in the defensive secondary or a quarterback? I'm hoping for some help in the secondary. It just seems that the secondary always seems to be their Achilles heal on defense for some reason. And, with some guys coming off of injury, I think this is going to be their highest need at this point. But in the end, it will depend on who is available come their next pick.

Powered by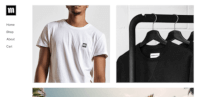 Create your own unique website with customizable templates.