MY NAME WAS RICKY


LIFE AS I KNOW IT
I was pretty much pleased with the Dallas Cowboys 2016 NFL draft selections. I thought there were a couple of surprise picks, but overall they had a pretty good draft. Here's a quick rundown of their draft selections.

Ezekiel Elliott - Running Back - Ohio State. As I stated in an earlier post, I figured the Cowboys would take Joey Bosa if he were still available ... which he wasn't. Elliot was probably the next best pick for them. I think he'll provide with some youth and needed versatility in the back field.
Jaylon Smith - Line Backer - Notre Dame. I was bit surprised that they took a line backer as their second pick. I thought their needs were deeper on the D-Line and Secondary. However, all reports are that Smith is a stud being able to go from sideline to sideline in a heart beat. He is coming off a torn ACL and LCL so I don't expect to see much of him this season but should be a force to be reckoned with in years to come.
Maliek Collins - Defensive Tackle - Nebraska. Addresses some of the issues that the Cowboys are going to face next season with the departure of Greg Hardy and likely two D-Linemen facing suspensions.
Charles Tapper - Defensive End - Oklahoma. As with Collins ... ditto for Tapper.
Dak Prescott - Quarterback - Mississippi State. Don't' know much about him. Reports have him compared to Tim Tebow ... except with a better arm.. That's fine by me. I've always been a Tebow fan. That guys got heart and I've thought he unnecessarily got the short end of the stick by the NFL. If Prescott is a better version of Tebow ... I'll be a happy Cowboy fan.
Anthony Brown - Cornerback - Purdue. Finally some help in the secondary. The secondary has what seems like forever been one of the Cowboys weakest links. They just seem to have breakdowns at the worst possible times in a game. Hopefully Brown and their next pick will give the Cowboys some much needed help.
Kavon Frazier - Safety - Central Michigan. As with Brown ... ditto for Frazier.
Darius Jackson - Running Back - Eastern Michigan. I thought this was a peculiar pick having taken Elliott with their first pick. With Elliott, McFadden, Morris and Dunbar already crowding the back field I thought another defensive back would have made a better pick. But apparently Dunbar is having knee surgery so he may not be available at the start of the season. Not really sure about this one.
Rico Gathers - Tight End - Baylor. As much as I'd like to think that Jason Witten is invincible (the man is a god) he is getting older and won't last forever. So I guess this is a reasonable pick. I'm hoping Gavin Escobar will get a little more used next season and will finally show some life. Good to see that the Cowboys are looking ahead just in case.
Powered by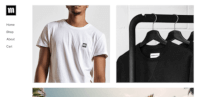 Create your own unique website with customizable templates.