MY NAME WAS RICKY


LIFE AS I KNOW IT
9 years ago this month I purchased my first Apple iMac. It was the first aluminum body iMac that Apple made. I waited many, many years to buy my first iMac. And boy oh boy it was worth the wait. She was a beaut. And I was ecstatic.

November 2007 - Me and my new iMac. Ashamed to say I still own that sweater. Not ashamed to say I still own this iMac

I still own and use that iMac today. I love it. I love just looking at it. It is by far the best computer that I've ever owned. And I will only buy an Apple product to replace it. It has never let me down but it is getting a little long in the tooth. Now that it is officially too old to run Apple's latest Mac OS Sierra, I'm thinking about replacing it.

I'm a desktop guy. I like working on a desktop. So I was waiting with utter anticipation for Apple's recent announcement of their new line of Mac's. I figured my timing to replace my iMac couldn't be better. I figured Apple was going to release a very updated iMac and I was going to be one happy little camper.

Instead, I was met with utter disappointment at Apple's announcement. They updated their laptops, but the desktop was left in the dust. Or so it seems. The new line of Macbook Pro's do look pretty sweet, but Apple "what about my iMac?"

I hope this isn't a signal that Apple will be ignoring, or worse, abandoning my work horse. I know I'm not the only iMac lover. So Apple, don't forget about us desktop guys and gals. We love our desktops. We love our iMac's. Don't abandon us please. And, forgive me for saying this, but take a cue from Microsoft (cough, cough, choke, choke). Their new Surface Studio looks pretty sweet. I really like the way it can be pivoted from a desktop to a drawing surface. A 30" display would be pretty sweet too.

If you're reading this Apple ...

BRING US A NEW, INNOVATIVE, iMAC ... AND SOON ... PLEASE !!!



Powered by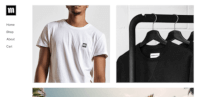 Create your own unique website with customizable templates.